Justin Trudeau has been chipping away at Canadians' firearms rights since he first took office.
Beyond the rhetoric about "taking guns off the streets" is a battle against Canadians who happen to be law-abiding gun owners. From competition shooters and families who own firearms businesses to Indigenous Canadians and folks in the country's north and rural areas, ordinary people who have nothing to do with the gun crime are caught in the crosshairs of the Liberal government's attack on guns.
For these people and businesses, it isn't about shooting, but about living their lives.
In this True North documentary, Andrew Lawton travels the country talking to the real people Trudeau's gun grab affects and targets.
Property seized, businesses jeopardized, law-abiding folks vilified, and facts ignored.
Assaulted: Justin Trudeau's War on Gun Owners is a project unlike any other in Canada. Unlike mainstream media coverage by reporters who have never seen a gun in real life, Assaulted is produced and hosted by Andrew Lawton, a lawful gun owner himself.
The series will tell the stories of the untold victims of Justin Trudeau's gun policies, and show the inconvenient facts challenging the Liberal firearms narrative.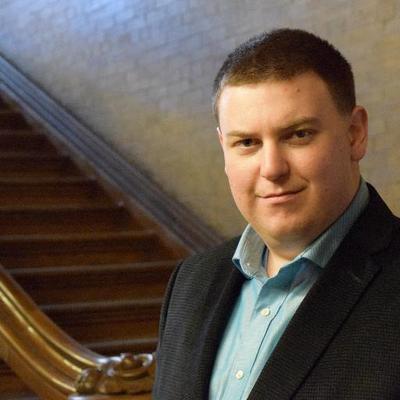 About Andrew Lawton
A Canadian broadcaster and columnist, Andrew serves as a journalism fellow at True North. He writes a weekly column for Loonie Politics and contributes monthly to The Interim.
Most recently, he hosted the Andrew Lawton Show on 980 CFPL in London, and wrote a national column for Global News analyzing politics and culture, often with a focus on freedom of speech, limited government and combatting radicalism.
His written work has been published across the world, including in the Washington Post, the National Post, the Toronto Sun, and the Edmonton Sun. Andrew has appeared as a commentator on CBC, CTV, TVO, CTS, and BBC World. Andrew ran as a Progressive Conservative candidate in Ontario's 2018 provincial election.

True North Centre for Public Policy is a registered Canadian charity. We are an independent, non-governmental, non-partisan organization that conducts research and investigative journalism into important public issues in Canada, including, but not limited to, immigration, integration and national security.
Support our work
Unlike the mainstream media, we don't get bailouts. We rely on supporters to fund our entire operation, including making documentaries such as this one.
Thank you to all of our donors for making this documentary possible!